About Us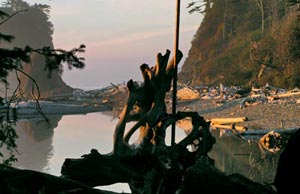 The Olympic Stewardship Foundation is a non-profit corporation protecting property rights and providing a broad range of natural resource stewardship services to the landowners of Washington's Olympic Peninsula. With our goal of putting conservation on the ground for future generations, we believe that the people working and residing on our landscapes are the most appropriate and capable stewards of the ecosystems they live in.
As a non-partisan organization, we welcome all who share this view to become members. We also welcome partnerships with organizations whose goals and philosophies align with ours.
We believe that we can do far more to support the quality of our ecosystems through using our resources to put conservation on the ground than we can by participating in the never-ending circle of litigation that is all too common today. That said, we will not shy away from taking legal action when there is no other viable recourse.
We encourage all organizations to work with us in taking a similar course, even though our visions may differ. We hope you will agree that, in the end, putting a larger share of all our resources into the field is what counts the most.